I despise NZ power company adverts.
Mainly because they are so over the top in terms of their production skills while the poorest amongst us are cut off from power with the kind of corporate efficiency that would make your average drug cartel blush…
It shouldn't be a privilege to have electricity, solo mum says
A solo mother of four says keeping her family warm and well-fed should not be a privilege, describing her battle over paying for electricity for more than a decade.
…these people should not be getting fucked over by the greedy power companies who operate in another rigged market for their profit.
They hide the true number of kiwis they are disconnecting each month and the pre-pay system with all their add on punishment penalties is a fucking disgrace!
So go fuck yourself Meridian Energy militant Gaia (who kinda looks like the next Green Party leader)…
…go fuck yourself Contact Energy girl with weird magical powers to cause rain…
…go fuck yourself Nova with your rhyming pun goons…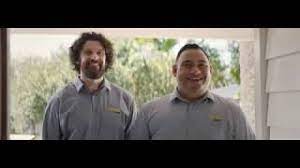 …go fuck yourself Mercury energy Carpool Karaoke…
…go fuck yourself one legged man 3 legged dog emotional manipulation…
…and go fuck yourself 'George' and whatever the fuck you are doing for Genesis Energy by challenging non-binary names for a girl…
…until you do right by the poorest amongst us, go fuck yourselves and your ridiculously over produced TV adverts!
Increasingly having independent opinion in a mainstream media environment which mostly echo one another has become more important than ever, so if you value having an independent voice – please donate here.
If you can't contribute but want to help, please always feel free to share our blogs on social media