The cop worship in the mainstream media this morning is just so sickening
NEVER doubt the power of middle class Wellington or the Press Gallery to get the order their privilege demands.
Watching the woke on NZ Twitter who were screaming last week for Coster to bash Nazis and demanding he resign for not sending in the dogs and tear gas are all now praising him.
This is how shallow the NZ Left have become
Listening to the Left praise the Police abusing protestors IN THE SAME WAY the Right do after a protest shows how far we have drifted
I'll never support the heavy hand of the State against protestors no matter their cause – for many middle class woke their property portfolios need the cops to protect their privileges.
The message from the NZ Left is clear – the smelly poor can go fuck themselves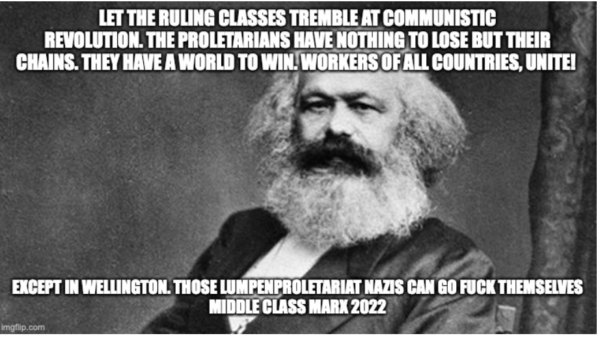 Increasingly having independent opinion in a mainstream media environment which mostly echo one another has become more important than ever, so if you value having an independent voice – please donate here.
If you can't contribute but want to help, please always feel free to share our blogs on social media