NOW THE 2nd MOST POPULAR POLITICAL PODCAST IN NZ!!!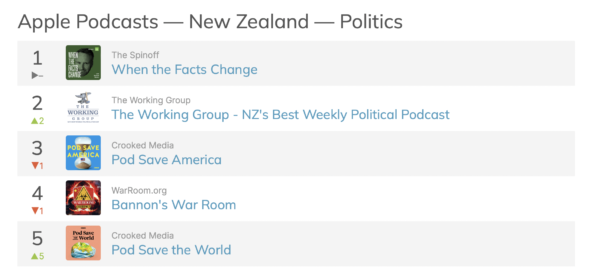 New Zealand's greatest and bestest weekly Political Podcast that is NOT funded by NZ on Air!
THIS WEEK: If the NZ media won't hold Mallard to account -WE WILL!
-What is Mallard doing?
-Why won't the media criticise Mallard?
-Shouldn't Mallard resign?
Plus Inflation armageddon and Ukraine war.
To debate this we have the best public political academic Dr Bryce Edwards & the most cancelled Digital Journalist in NZ, Ani O'Brien.
You won't hear politics like this anywhere else!
The podcast broadcasts live at 7.30pm from the Mediaworks studios on Facebook, YouTube & The Daily Blog and posted up afterwards on Apple Podcasts, Spotify, Rova & Youtube.