NOW THE 2nd MOST POPULAR POLITICAL PODCAST IN NZ!!!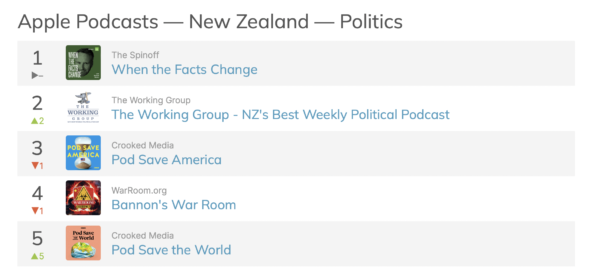 New Zealand's greatest and bestest weekly Political Podcast that is NOT funded by NZ on Air!
THIS WEEK:
–Ukrainan Invasion: Putin vs West
-Dumb Lives Matter Parliament Protest
-Omicron vs Economy vs Public Health
-Children's Commissioner vs Oranga Tamariki
To debate this we have Auckland Counsellor & Mayoralty Candidate Efeso Collins & Herald columnist & Sociologist Jarrod Gilbert
You won't hear politics like this anywhere else!
The podcast broadcasts live at 7.30pm from the Mediaworks studios on Facebook, YouTube & The Daily Blog and posted up afterwards on Apple Podcasts, Spotify, Rova & Youtube.