NOW THE 2nd MOST POPULAR POLITICAL PODCAST IN NZ!!!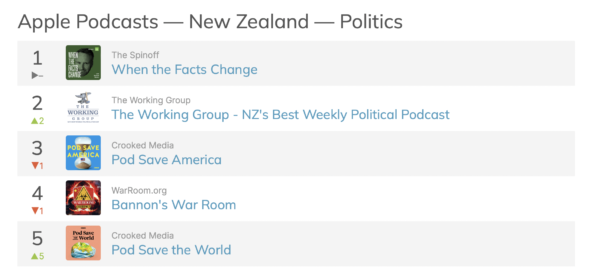 New Zealand's greatest and bestest weekly Political Podcast that is NOT funded by NZ on Air!
THIS WEEK:
–ACT calls for debate on co-governance
-Why won't Mallard be investigated for inciting a riot?
-China encroaches in Pacific, how do we navigate between Beijing & Washington?
-Latest Public Interest Journalism column reads like a woke thesaurus – why?
To debate this we have Taxpayer Union Pope Jordan Williams and Talkback God Sean  Plunket.
You won't hear politics like this anywhere else!
The podcast broadcasts live at 7.30pm from the Mediaworks studios on Facebook, YouTube & The Daily Blog and posted up afterwards on Apple Podcasts, Spotify, Rova & Youtube.