NOW THE 2nd MOST POPULAR POLITICAL PODCAST IN NZ!!!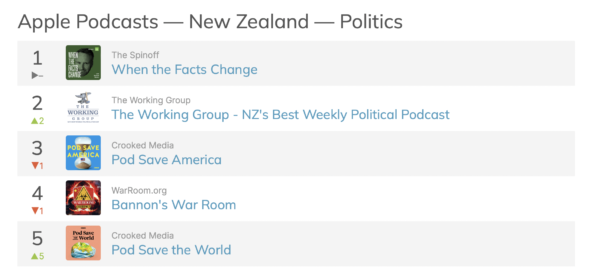 New Zealand's greatest and bestest weekly Political Podcast that is NOT funded by NZ on Air!
THIS WEEK:
–Ukrainian Nuclear Madness
-Dumb Lives Matter Parliament Protest Meltdown
-Luxon's State of the Nation Speech
-Is Jacinda's acquiescence to State Services over Royal Inquiry into historic State abuse craven or cowardly? 
To debate this we have the greatest public economist in New Zealand Bernard Hickey & the greatest public sociologist in New Zealand, Dr Jarrod Gilbert.
You won't hear politics like this anywhere else!
The podcast broadcasts live at 7.30pm from the Mediaworks studios on Facebook, YouTube & The Daily Blog and posted up afterwards on Apple Podcasts, Spotify, Rova & Youtube.