NOW THE 2nd MOST POPULAR POLITICAL PODCAST IN NZ!!!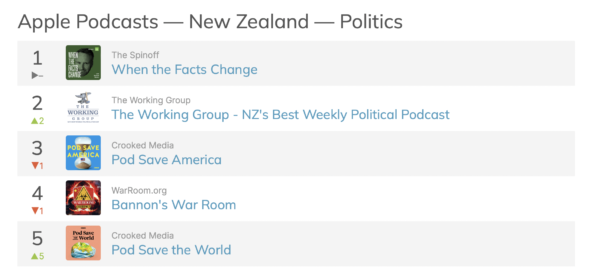 New Zealand's greatest and bestest weekly Political Podcast that is NOT funded by NZ on Air!
THIS WEEK:
Luxon on Co-Governance – how confused can National get?
More 501s coming – is Poto Williams the answer?
Will benefit increases be enough to save Labour?
Paula Bennet raises $1.8m while Louisa Wall quits – a tale of two pities
To debate this we have Moral Shepard of the right, Matthew Hooton and Union Boss Matt McCarten.
You won't hear politics like this anywhere else!
The podcast broadcasts live at 7.30pm from the Mediaworks studios on Facebook, YouTube & The Daily Blog and posted up afterwards on Apple Podcasts, Spotify, Rova & Youtube.